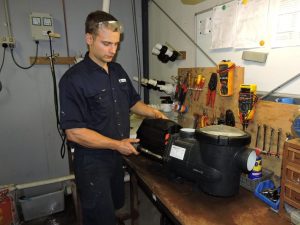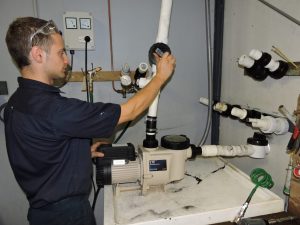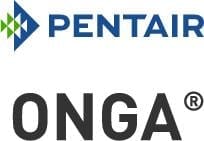 Aquamech Services provides quality repair and maintenance services for a wide range of pumps, including: swimming pool pump repairs, Onga pump repairs, rain water tank pump repairs, pool cleaner pump repairs, fountain pump repairs, pool pump maintenance bore and irrigation pumps, water feature pumps, spa pumps, submersible pumps, pressure pumps.
We can replace bearings, capacitors, mechanical seals, impellers, wet ends, defusers, fans, rectifiers, etc….
Some of the brands we service are as follows:
Astral Pool, Bianco, Claytek, Davey, Hayward, Hurlcon, Hy-Clor,
Grundfos, Onga, Orange, Waterco, Poolrite,  Zodiac.
If you are having pump problems please do the following before contacting us.
1. Pump is not operating – no lights or noise. Plug another appliance into the same power point to ensure there is power.
24 hour quote and inspection turnaround.  Within 24 hours of receiving your unit we will test, diagnose and call you with a quote.
We will not proceed with any repair work until you have approved the quote.
A standard inspection and quote fee of $39 applies. This fee is included in the cost of the repair if you choose to go ahead. Repair labour and material charges usually range from $95 to $260.
The quickest turnaround and most affordable option if you live in or near Brisbane is to drop your unit off at our workshop at 4 Flower Street, Woolloongabba, QLD 4102.
We also provide a mobile collection and delivery service. The call out fee is $88, in addition to the $39 inspection and quote fee.
If you live elsewhere in Australia, you can post your unit to us at the above address.
For standard road freight Australia Post will usually charge between $8-$20.