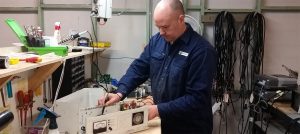 Recondition service repairs and spare parts of all models of Clearwater C Serieschlorinators including: C140T, C170T, C200T, C250T, C270T, C330T, QC270T, QC330T. 12 months warranty.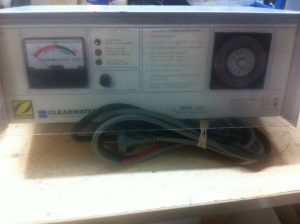 We have all genuine spare parts in stock including: Power control boards, transformers, cells, output leads, output meters, timers, wiring looms, rectifiers.
All our repairs come with 12 months warranty on parts and labour.
We are licensed electrical contractors and all our repairs are electrically tested and tagged in compliance with AS/NZS 3760 ensuring the safety of all using your pool.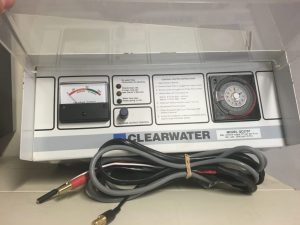 We are conveniently located at 4 Flower Street, Woolloongabba, Brisbane.
For more information on our chlorinator repair services go to: https://aquamechservices.com.au/chlorinator-repairs/
For chlorinator cells go to:
https://aquamechservices.com.au/product-category/chlorinator-cells/clearwater-c-series/
For the C series Trouble shooting manual follow this link: C Series Manual
To contact us call us on 07 3067 7956 or via the online contact form below.